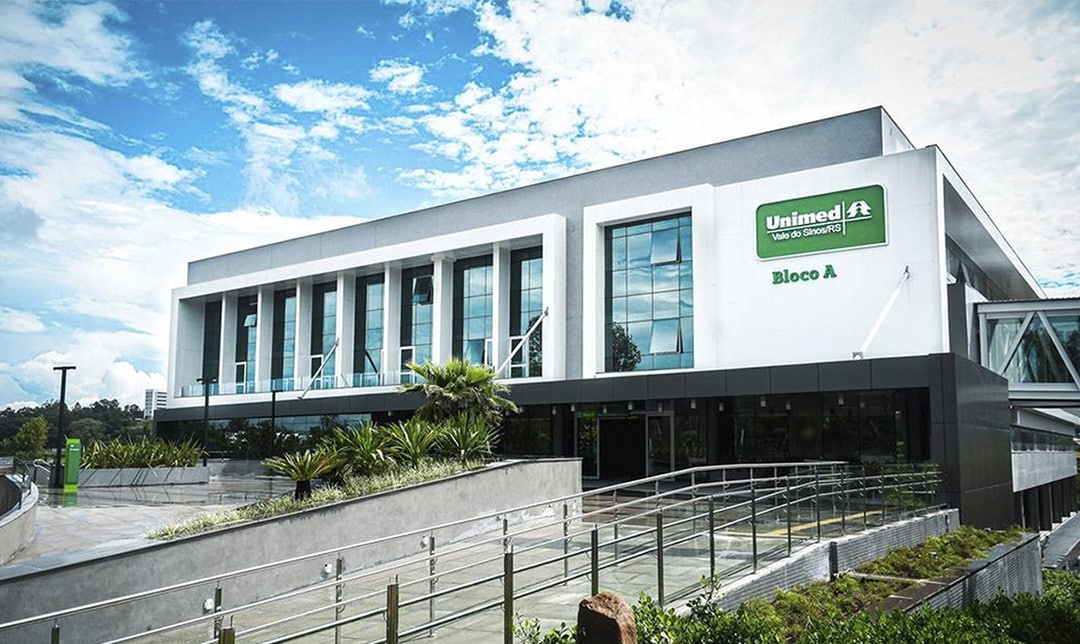 A pioneer for state-of-the-art medical technology, they chose Nonius to provide information and entertainment for patients and their guests
The Unimed Vale do Sinos hospital is an avant-garde health institution in the city of Novo Hamburgo, in the southernmost state of Brazil. The insurance provider who owns the hospital chose to bet on cutting-edge interactive technology to offer a digitally integrated experience to all clients of the hospital – including doctors. They selected Nonius to deliver tailored Interactive TV, Content and Headend solutions for their grand opening in 2021. 
With 111 beds serving inpatients and their guests and common access areas such as reception, recreation area, restaurant and cafeteria for staff, the Unimed Vale do Sinos is a reference in the industry and always aimed to offer a homelike atmosphere. Unimed came to Nonius looking for solutions to increase interactivity and engagement between patients and the hospital, while also prioritising privacy and data security. 
Personalised interface to portray the Unimed brand
Unimed Vale do Sinos wanted to connect with patients in an innovative and modern way. By offering a personalised interface, they are encouraging patients, visitors and guests to interact with the staff in different ways. Inpatients can use the TV to access information about parking, visiting hours and even receive messages from the nursing staff. Outpatients can also enjoy content and information in the TVs situated on the common areas of the hospital. Unimed Vale do Sinos can also count on Nonius' content creation services to keep guests always engaged with their staff and brand.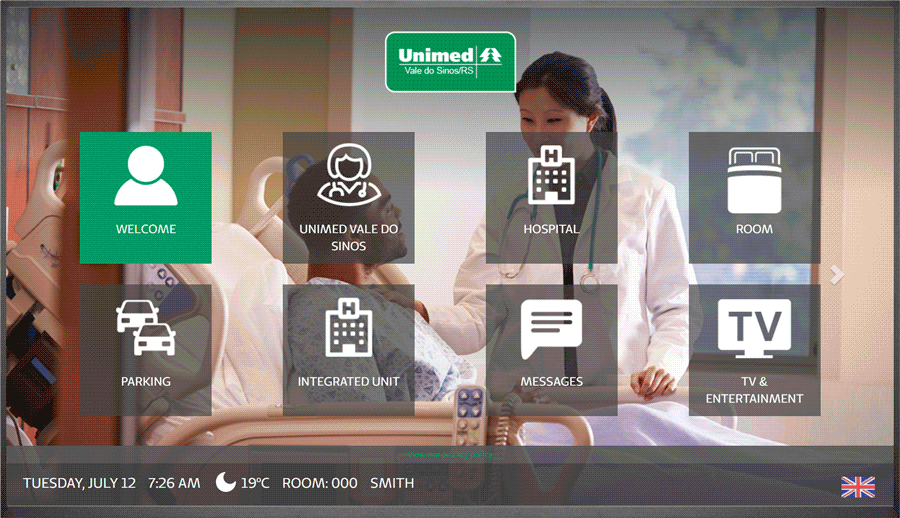 High-quality entertainment only one click away
To change the common feeling of fear of being in a hospital, Unimed Vale do Sinos decided to invest in high-quality in-room entertainment. To create a homelike and cosy atmosphere in every room, they offer quick access to Netflix, YouTube and a personalised channel grid for each patient, supplied by the Nonius Headend solution. Even inpatients in shared rooms can enjoy their own individual TVs and audio systems.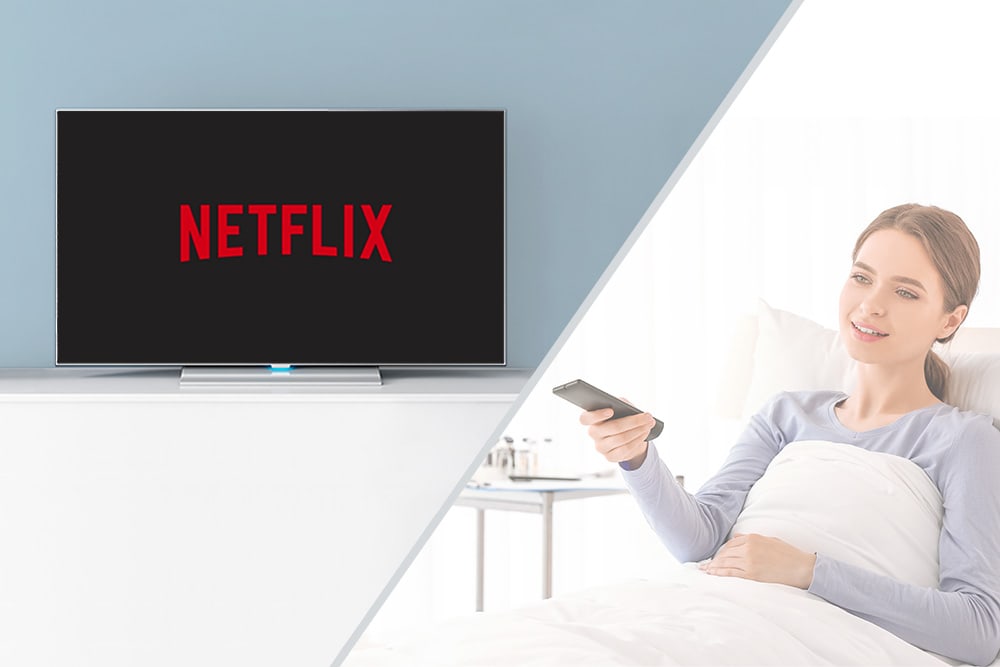 GDPR and data security in first place
GDPR is a trending topic all around the world and especially in Brazil, where Unimed Vale do Sinos is located. The biggest priority of the hospital was to offer a technological and interactive environment without compromising sensitive medical information and personal data. Nonius' solutions guarantee that all information is eliminated from the TV as soon as the doctor hands out the discharge papers. This process is automatic due to the integration of the Nonius TV with MV Sistemas, software used by the hospital to manage information and data.
Unimed Vale do Sinos had assistance from Nonius throughout the installation process and can also count on
24/7 technical remote support
and on site support upon request.
"We search for the most modern solutions in several areas of medicine to offer an excellent service to the population. This innovative set will allow us to serve
clients in the region with unique and differentiated services. Nonius brought interactivity to
patients, doctors and staff"

Anelise Fraga Cornelius

Marketing and Social Responsability Coordinator at Unimed Vale do Sinos
"We thank Unimed Vale do Sinos for the trust and commitment throughout the project. We continue to believe that the hospital environment should provide comfort, security, privacy, guaranteeing information and innovations with the hospital's identity."

Danielle Aleli Pereira

Key Account Manager Nonius Brasil