IPTV hotel: TV & Corporate channels and VoD with major Hollywood releases
Media to enrich your TV and impress your guests by offering them exciting high-quality premium content from multiple TV operators and Movies from major Hollywood producers.
Schedule a Demo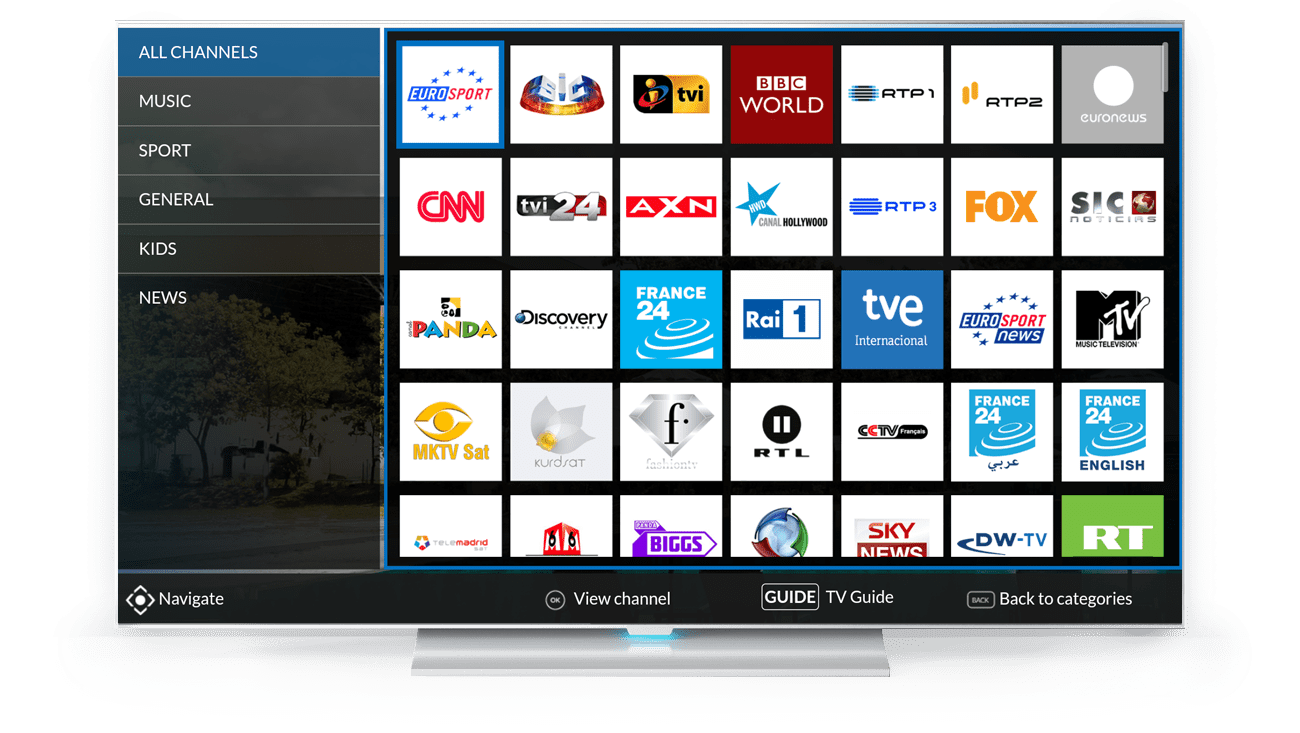 TV Channels for Hospitality
We partner with multiple TV operators, that combined with free-to-the-air and OTT channels we can provide your Hotel a bouquet adapted to your guests profile.
Multiple sources all combined into your TV Headend and centrally managed TV channel list.
Channel playlists can be defined by guest nationality and categories and selecting the suitable audio track.
We proactively identify if any of your TV channels is down and act to fix it before impacting your guests.
Request a Quote
Guests are always looking for entertainment options during their stay, whether they are leisure or business guests. Offering movies to your premium guests will impress them and have additional revenue from our share revenue offer.
Business models:

Revenue share without any fixed cost for the Hotelier

Fixed Fee/Free-to-Guest packages available

Major Hollywood movie releases 

Available near theatrical release

Special movies for Kids

Adult movies available on request
Schedule a Demo