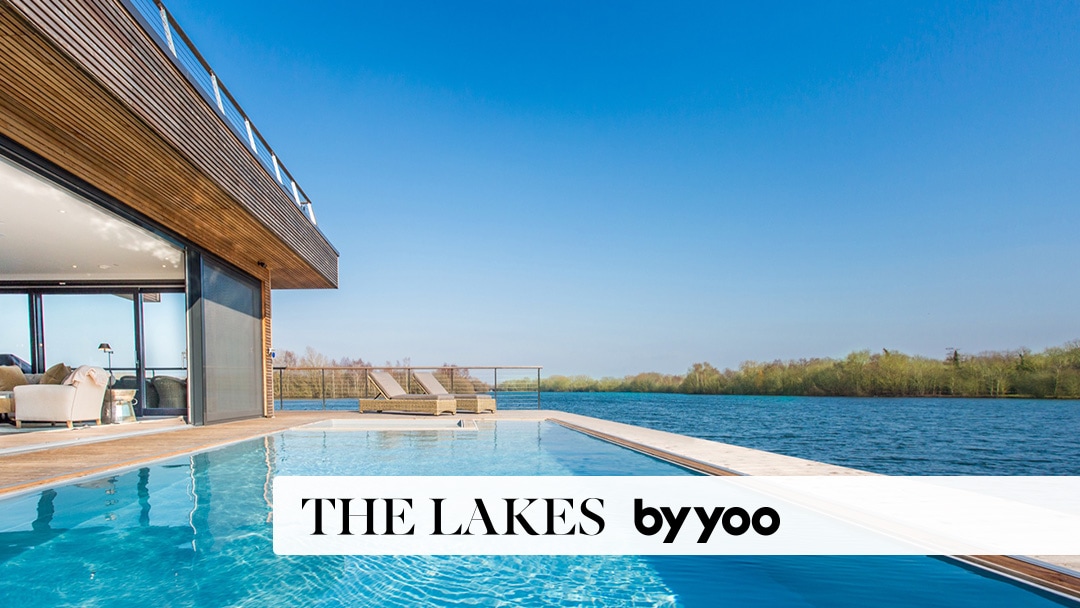 The rural luxury estate in England trusted Nonius to provide modern technology solutions designed for hospitality
Situated in an 850-acre estate just 90 minutes from London, The Lakes by YOO offers a luxury stay in the heart of Cotswolds. The countryside sanctuary features a hotel and private homes with exquisite design and all the amenities a guest could ask for. To improve service and provide a truly unique customer experience, all guests have access to state-of-the-art technology solutions, including a branded app, in-room entertainment and high-speed Wi-Fi connection.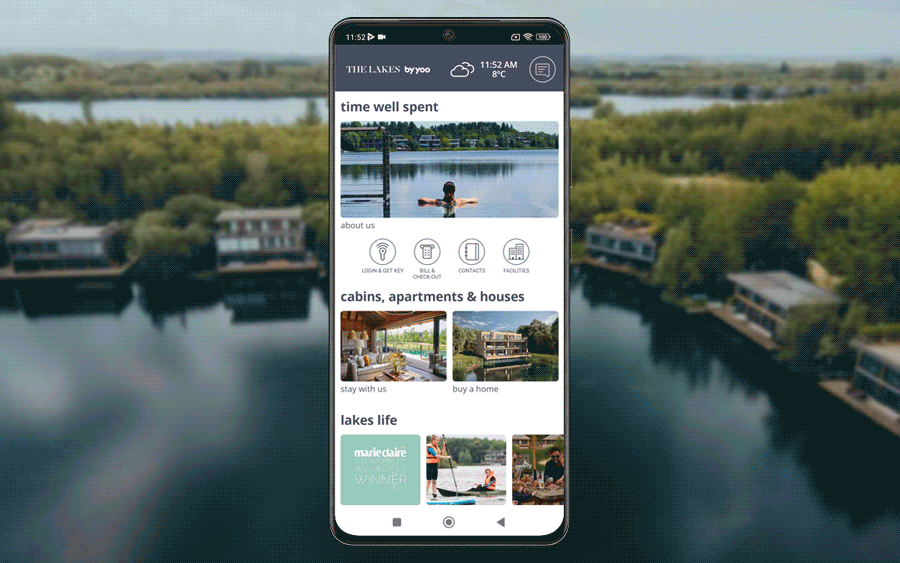 5-star service
In order to keep improving their customer service experience and make sure that all guests were enjoying everything the property has to offer, The Lakes by YOO opted for a branded guest app. By downloading the mobile app, guests can access an Estate Map with a list of all locations and activities, use their mobile key to substitute plastic key cards, discover unmissable places in the Cotswolds region and find more about local eateries.
Entertainment available at all times
The Lakes was designed so guests can reconnect with nature and spend time with their family and friends. Besides being able to enjoy the spa, lake activities and even a farm onsite, guests can sit down and relax after a full day outside to watch the TV shows or movies they love. The implemented in-room Cast solution allows them to stream content from their own devices, making Netflix, Disney+, or any other streaming service available in only a few clicks.
To make sure that The Lakes by YOO could rely on seamless system communication, all of the solutions provided by Nonius were integrated with their PMS of choice, Opera. The hotel can also count on 24/7 remote support from our technical team and local assistance from our UK team on demand.
"Our journey with Nonius over the last couple of years has been phenomenal. From planning, designing to implementation of the acquired solutions, Nonius have delivered and has been on top of the project from start to finish. It was a great pleasure working with all the Nonius engineers assigned to our project, they are pleasant and possess the necessary knowledge and expertise of the ever-developing hospitality technology world. I cannot recommend Nonius enough."

Waz El Bizri

Head of IT at The Lakes by YOO
"We are very thankful to Waz and his team for trusting us with their vision of creating a great guest centric environment for this stunning and unique destination in the UK. At property the combination of Nonius solutions provides an innovative and personalised experience to cater for every guest request. It was a privilege to be a part of this exciting project and we look forward to many more years of collaboration with the Lakes by YOO."

Gaurav Madhra

Key Account Manager at Nonius UK & Ireland