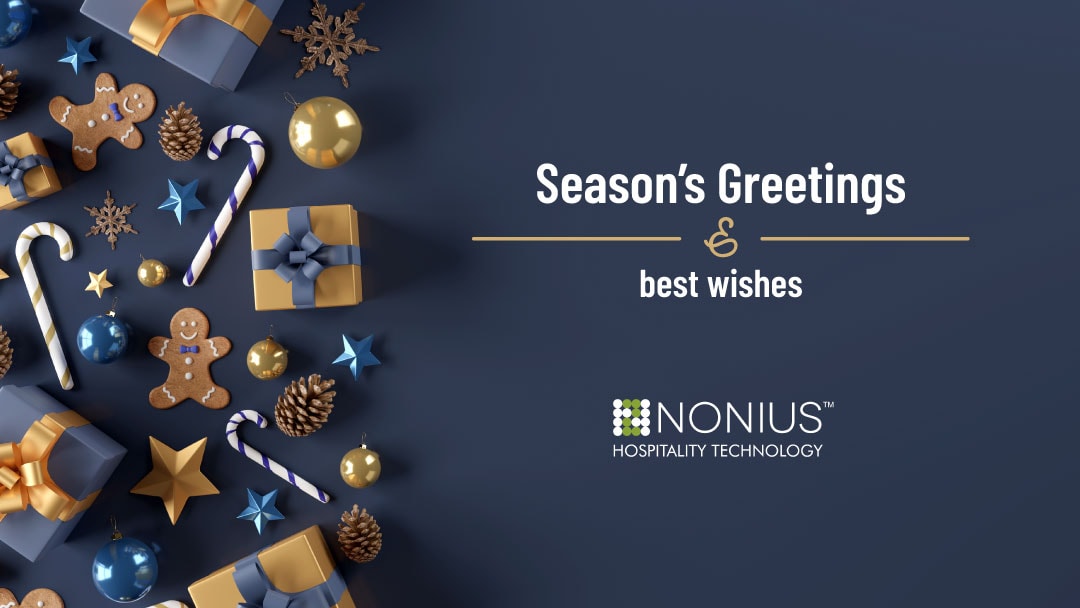 We finish this year with a warm feeling of joy and accomplishment. We were finally able to see all of our clients up and running again. We also enhanced our product and services, improved our working facilities and reinforced our Team to serve our clients better and in more regions.
2022 was a year full of dedication and teamwork, and we know both of them pay off. Our products engaged and delighted more than 150 million guests! We thrived this year, always delivering with the highest standard of quality and integrity.
In 2023, we will continue giving our best to make sure that our technology increases hotel revenue, saves operational costs and contributes to raising the standard of hospitality.
Check out our "Year in Review" video below to see for yourself what has been this year at Nonius and receive a special Season's Greetings message from our team!
Nonius wishes a happy holiday season and a prosperous new year!