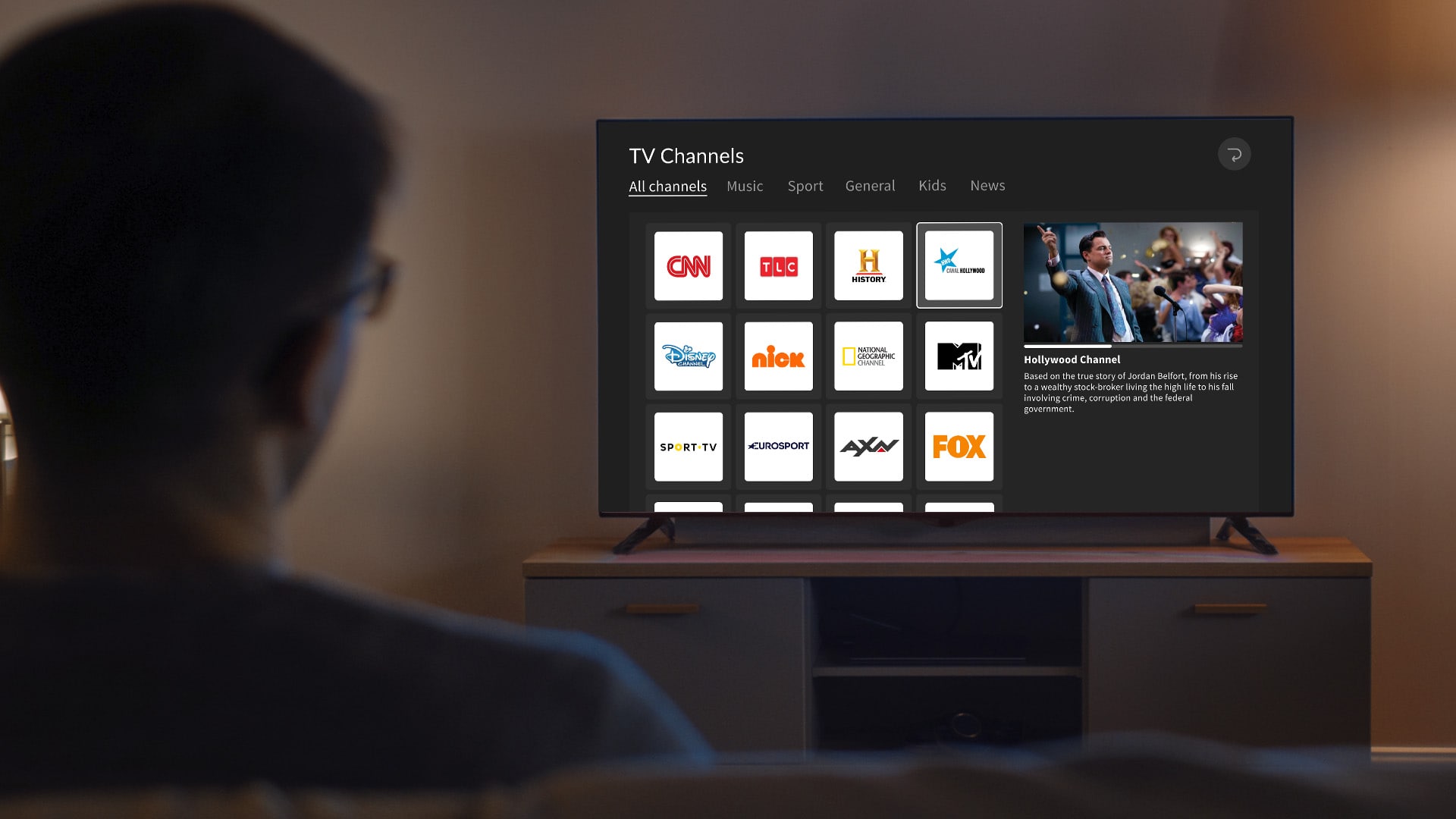 With more than 1000 Interactive TV systems installed in over 60 countries, Nonius is the technology and service partner you need to revolutionise your hotel TV experience. Our Nonius TV solution is cloud-based, hardware-agnostic, and offers integrated casting, making it the most comprehensive and flexible platform for your hotel.
At Nonius, we understand the challenges you face when it comes to choosing the right TV system for your hotel. The worries about compatibility, product life cycles, and whether to migrate to the cloud can be daunting. But fear not, Nonius has the solution to resolve any of these concerns.
Nonius TV offers the most comprehensive and flexible solution and is now cloud-first, meaning you have the option to decide between cloud or on-premises deployment. The system is easy to deploy, customise, and maintain, and we offer content and design services to help you communicate effectively with your guests.
Flexible TV Solutions for Hotels worldwide: Cloud-Based or On-Premises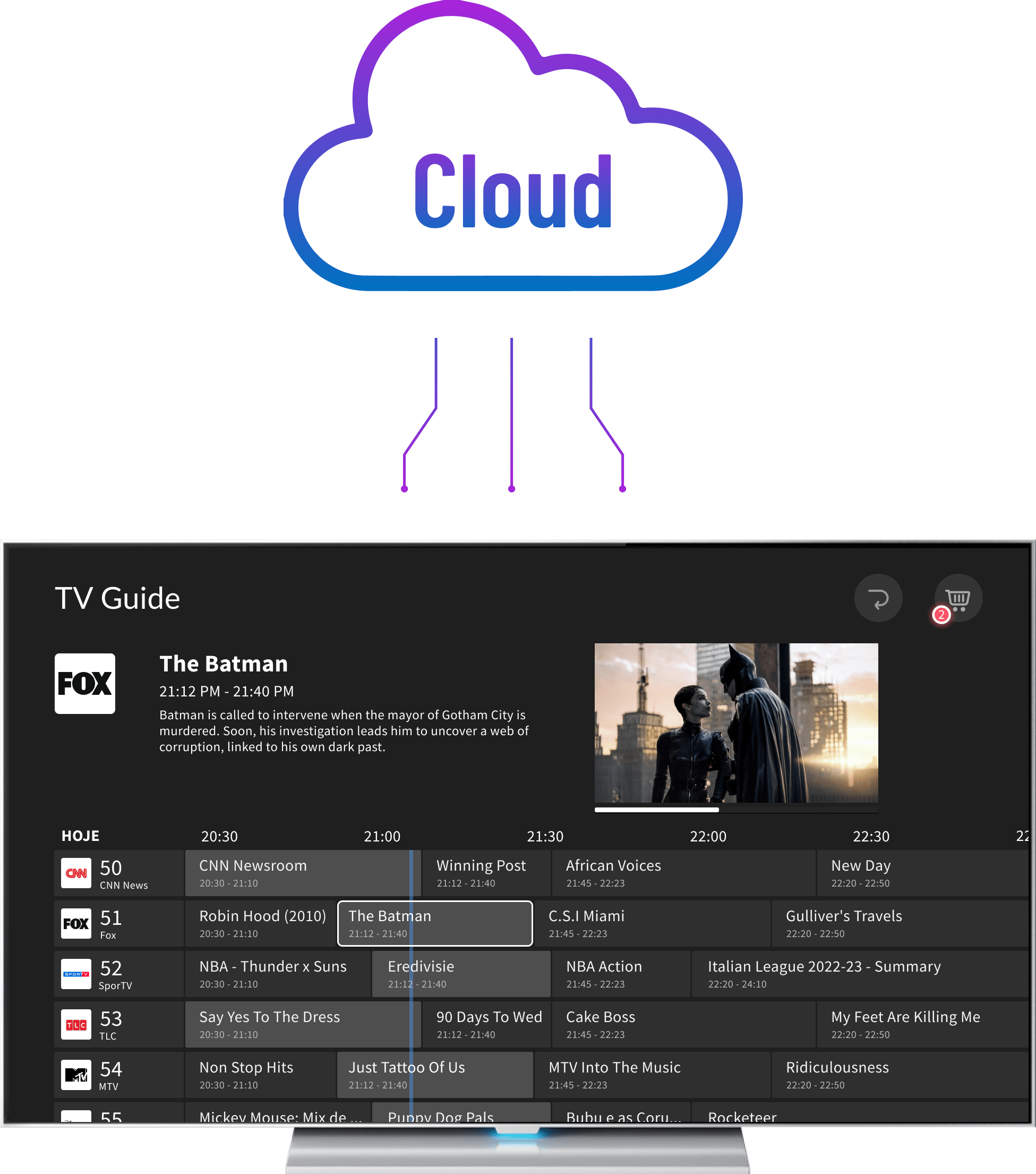 Our TV solution is incredibly flexible and can be deployed anywhere, whether you prefer a cloud-based or on-premises installation. With our cloud-based technology, you can enjoy affordable and quick installation without any disruptions. Plus, our solution is available in more than 150 countries worldwide. And if you prefer on-premises installation, we've got you covered too, with our expert team ready to help you every step of the way.
Don't worry about bandwidth availability or cost
The system is very efficient on bandwidth usage but if you want to play rich video content, there is always bandwidth consumption that is unavoidable. Tough, we can help you can have great quality video playing on hundreds of screens without killing the bandwidth. We offer an optional content cache appliance to save bandwidth. Simple to install, it is just a managed cache in a box.
Compatible with Any TV Brand and Hardware-Agnostic
Nonius TV solution is hardware-agnostic and highly compatible with any TV you have or will have, including Samsung, LG, and Philips, and can be activated on your current TVs.  Our team has a lot of experience in retrofitting current sites and can also help you acquire new TVs.
Centralised Management to Streamline Operations
With Nonius TV, you can manage all TV content and devices centrally for optimal operation. This allows for simpler cooperation and savings. You also have control over device status management, including power, volume, reboot, and troubleshooting. If you need assistance, our 24/7 tech support and customer success teams are always available to help.
Nonius Cast: the perfect complement to Nonius TV
Nonius TV integrates seamlessly with Nonius Cast, a powerful solution that allows guests to stream content from their devices to the in-room TV. The feature supports popular streaming apps such as Netflix, YouTube, and Spotify, and is available for Android, Chromecast, and Apple AirPlay. Nonius Cast also enables wireless mirrored content, making it easy for guests to share photos, videos, and presentations with others.
Live Content from any source
With Nonius TV, you can easily access live content from any source. Whether it's TV channels on RF, IP multicast, or OTT, our system seamlessly integrates with Nonius Headend and is also compatible with any IRD systems you may have chosen.
Comprehensive GUI features
Nonius TV offers a great user interface and many features that will benefit your IT, Operations, and Marketing teams, as well as your guests. Here are just a few examples:
Guests Directories Digitalization

: Say goodbye to costly and wasteful collaterals with our digital guest directories.

Facilities Schedules and Information Share

: Keep your guests informed with up-to-date schedules and information, and save on operational costs.

Integrated Welcome, Bill on TV, and Check-out Messages

: Communicate important messages to guests right on the TV, making their stay more convenient.

Multimedia Tools for Videos and Images

: Promote engaging communication with guests through videos and images that showcase your property's amenities and services.

Ordering and QR Code for Mobile Apps

: Provide a seamless ordering experience for your guests with our

Nonius Mobile App

, integrated with QR codes on the TV.

TV Channels, VoD, and MoD

: Offer a comprehensive range of entertainment options to keep your guests entertained during their stay.

Easily integrable with PMS, POS, other Nonius products or 3rd parties.
Reach out to us
Don't let the challenges of choosing the right TV system for your hotel overwhelm you. Choose Nonius TV for a customizable, easy-to-deploy, and maintainable solution that offers a great user experience and plenty of features that will engage your guests.
"Nonius TV is available with high-quality content and features for the hospitality industry, enhancing the guest experience providing entertainment, information, and convenience to guests in their hotel room. By offering interactive TV, hotels can differentiate themselves from competitors, improving customer satisfaction, and increasing guest loyalty. Moreover, Nonius Interactive TV can also provide new revenue streams for hotels, such as on-demand movies, cross-selling stores, and premium content. In summary, interactive TV can provide a more engaging and convenient experience for guests, as well as additional benefits for hotels."

Pedro Agostinho da Silva

TV Product Unit Director at Nonius