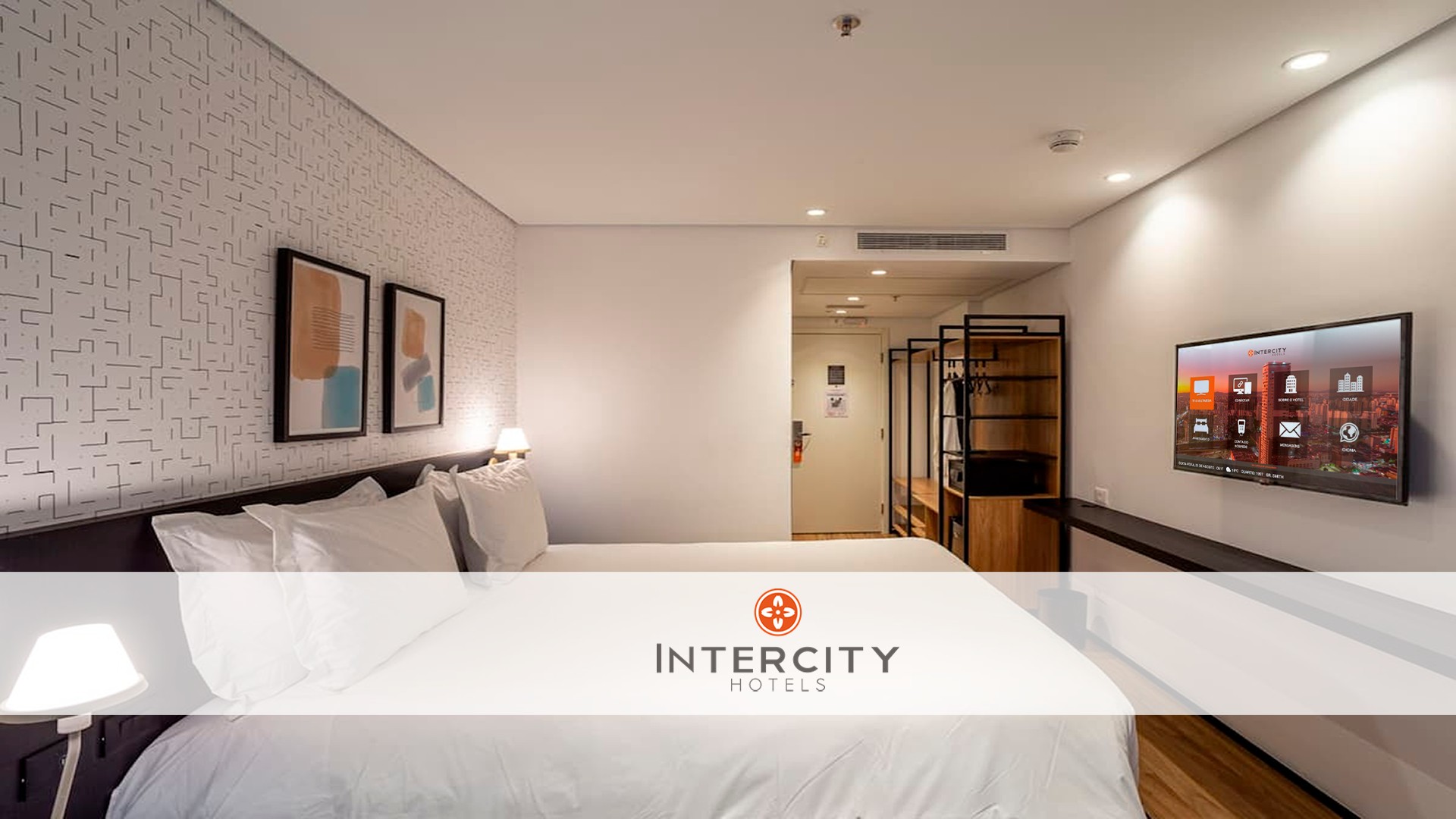 Extending our successful partnership with the Intercity Hotels Group, Nonius was delighted to implement its innovative Interactive TV at Intercity Tatuapé, providing a unique and personalised entertainment experience for guests.

Intercity Tatuapé is located in the emblematic Platina 220 building, the highest in São Paulo, with an impressive 50 floors and a height of 172 metres. The hotel is on the first 10 floors with 190 technologically advanced rooms that offer an unparalleled stay when it comes to comfort and convenience.
Personalised Interactive TV Experience
Nonius' Interactive TV solution, installed on the LG Pro: Centric TVs at Intercity Tatuapé, stands out as a central point of entertainment and communication. From check-in, guests are welcomed with a personalised message on the TV, due to the integration with the hotel's Opera PMS system. The high-definition, fully customisable interface reflects the hotel's brand, adding a personal touch to the experience.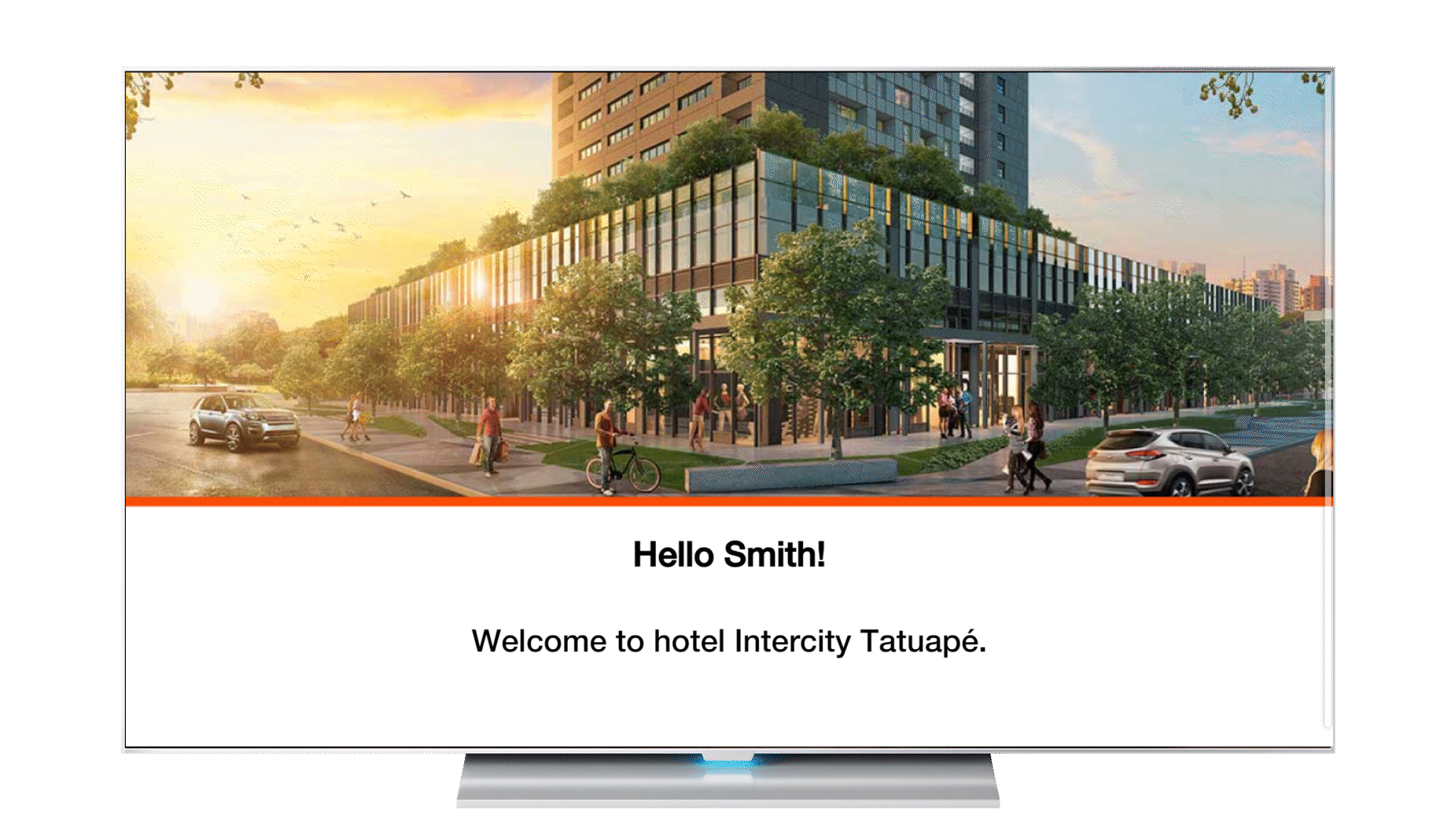 High Quality Entertainment and Information
Our Interactive TV offers a personalised range of IP channels and licensed Hollywood films, as well as access to Netflix for quality entertainment. The platform also provides guests with real-time information about the hotel, the city, flights, weather and news, while service digitalisation contributes to reducing operating costs.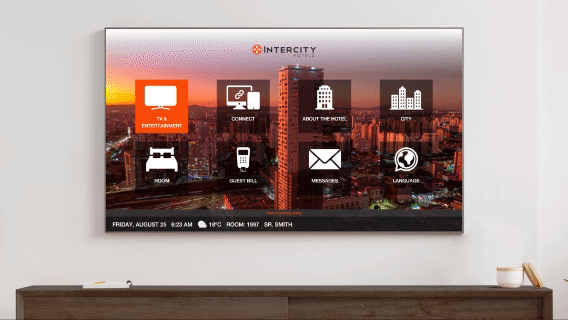 Security and Privacy in line with the GDPR
Nonius' solutions ensure the privacy and security of guest data. Integration with the hotel's PMS guarantees that guest data, such as access to Netflix, is automatically deleted upon check-out. This functionality, in line with the General Data Protection Regulation (GDPR), protects guests' privacy, providing a safe and worry-free entertainment experience.
Planning, Deployment and 24/7 Support
The services provided by Nonius included a complete project planning, equipment supply, the installation of a robust infrastructure for channel distribution and the implementation of interactive TV, in partnership with the hotel's technical staff. Located in the São Paulo office, we have a specialised technical team available 24 hours a day, ready to offer an excellent service and guarantee the complete satisfaction of our clients.
"The Intercity Tatuapé Hotel has technology in its DNA, aligned with a team that is highly prepared to promote the best experience for our guests. Contributing to a personalised experience, we offer the Nonius TV solution to our guests, who can check their account details to make it easier to check out, view a map of the region, search for flights from the airport and, of course, intuitively access their favourite streaming channels. The technology of the future starts with the decisions we make now. We're proud to say that Intercity Tatuapé is committed to always being on the cutting edge of innovation and an early adopter of new trends."

Bruno Veiga

General Manager at Intercity Hotels
"It was incredible to be part of this iconic project in São Paulo. The hotel is the biggest reference in the region and delivers a unique experience to its guests, adding technology and innovation to the comfort and security of the facilities. Thank you Bruno, for your trust and partnership. And let's continue with more updates!"

Danielle Aleli Pereira

Key Account Manager at Nonius Brazil