Hotel app for Groups or Independent hotels
How can our Smart Hotel App help? Digitize the Guest Journey, Engage with Guests, Streamline Operations and Optimise your Restaurant Ordering!
Schedule a Demo
Hotel app development with your brand and services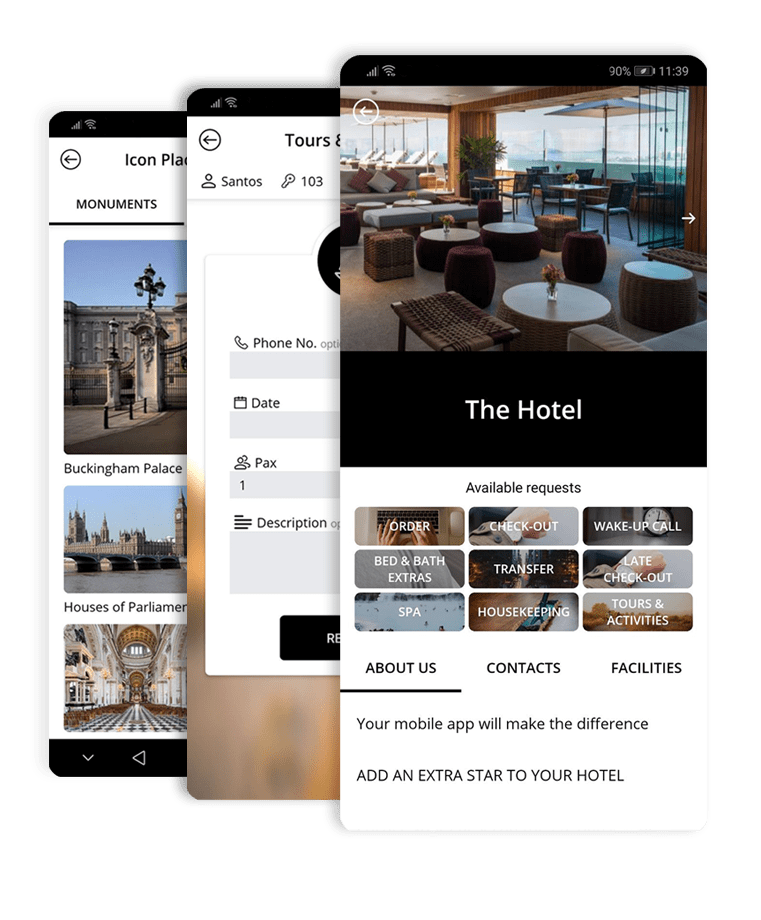 Impress your guests with useful features
Our platform allows you to offer in one single app, a series of tools that allow guests to check-in and check-out online, access their room with a digital key, make in-room service requests, chat with staff through a ChatBot, have access to a tailor-made City Guide with GPS-guided routes and useful information such as weather, news, and flights, thus providing your guests a fully integrated experience.
Schedule a Demo
Digitize your guest journey to Save, Impress and Retain
More than 920 properties have their own hotel app
Click on the phones and explore our clients' apps