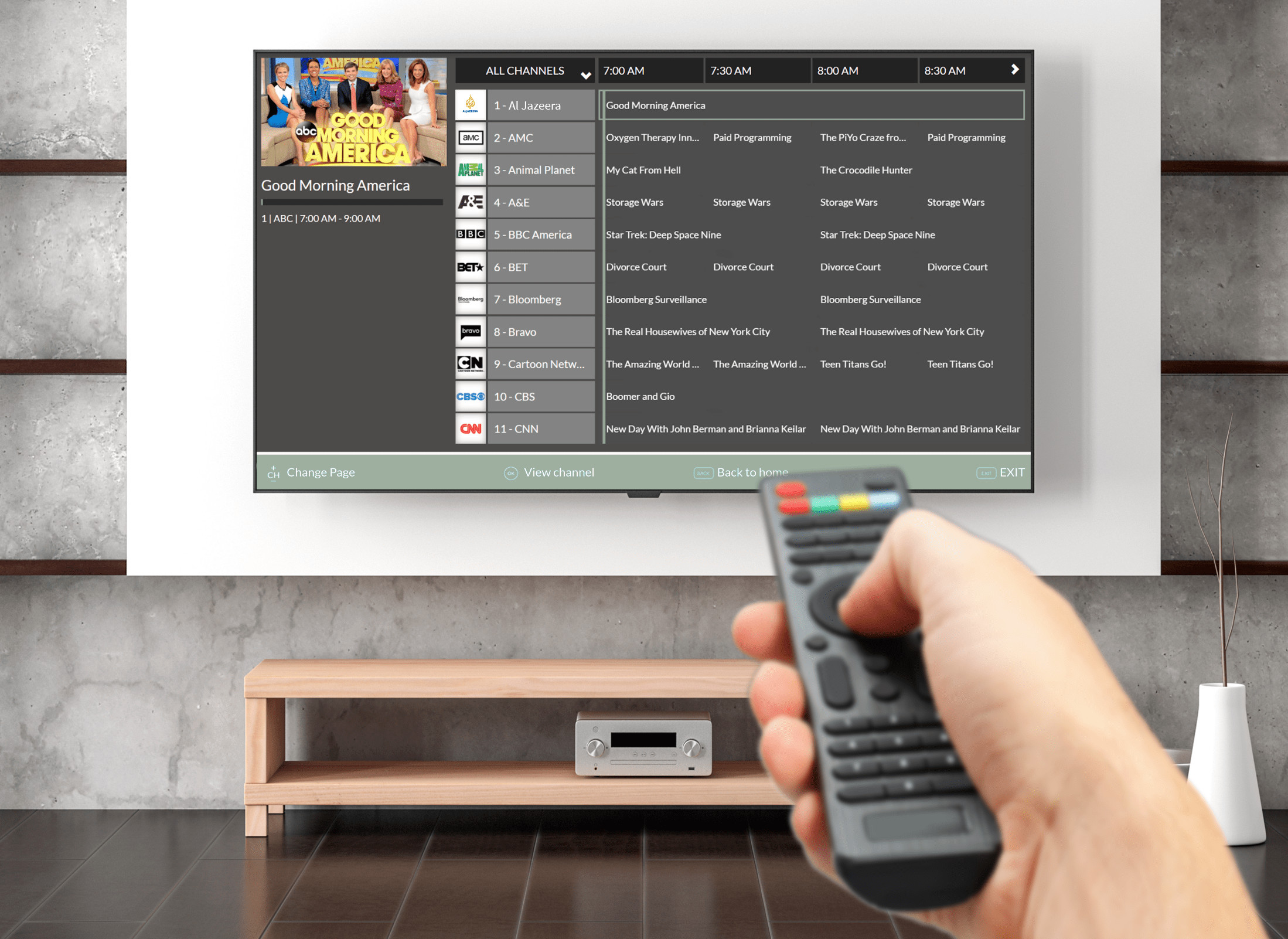 The way we consume content changed radically in the last year, especially during lockdown. Habits will not be the same, but Linear TV remains fundamental for the majority of the population. It is not going away anytime soon but, more than ever, it must be made easy to deploy and to maintain.
We have manufactured IRDs, Gateways, Transmodulators, and Encoders for the last 10 years. It is a product family that allows us to meet the most complex scenarios and challenges that our clients face.  
Linear TV content can come from any type of format, from the traditional satellite delivery to the most recent OTT technology. We can find the right solution for any scenario, the most cost-effective in terms of investment and maintenance costs.
We have developed a new GUI (Graphical User Interface) that will contribute even further to the cost reduction of deployment and maintenance.
GUI revamp for quicker deployment and easier maintenance
Have a look at our new tool that makes it much easier to deploy and maintain our equipment.
Our engineers and clients love it! Tell us what you think.
This equipment has been fundamental to build TV headend solutions that are compatible with any of the regions we serve around the world. It allows Nonius to deploy a high-density headend with remote management and with a dashboard for channel usage statistics and alarms.
Our solutions are also made with great Partners
Our technology is specially designed for hospitality and enables hotels to capture signals from a wide range of sources to produce the right mix of content that is relevant to travelers.
The solutions are built based on our equipment and partnerships with global content partners and local TV operators. Consult our website to know more about partnerships with the likes of Sky, Canal Digitaal, Nenda, etc.
We also count on our valuable partners for DRM/CAS, namely for Pro:Idiom (LG), Lynk DRM (Samsung), VSecure (Philips), and Securemedia (Commscope).
Talk to our experts to find out how to implement this solution in your business.
"We are very proud to serve, at the moment, clients in 84 countries, and that is only possible because we were able to build, over the years, a product line that can handle a multitude of formats and the many ways the operators chose to deliver TV signals. Every country and every TV operator, even within the same country, is different. Interoperability has been a challenge but, we know we can always find a way to make it work because we have a platform and the partnerships to do it."

Leonel Domingues

Nonius CTO & Founder