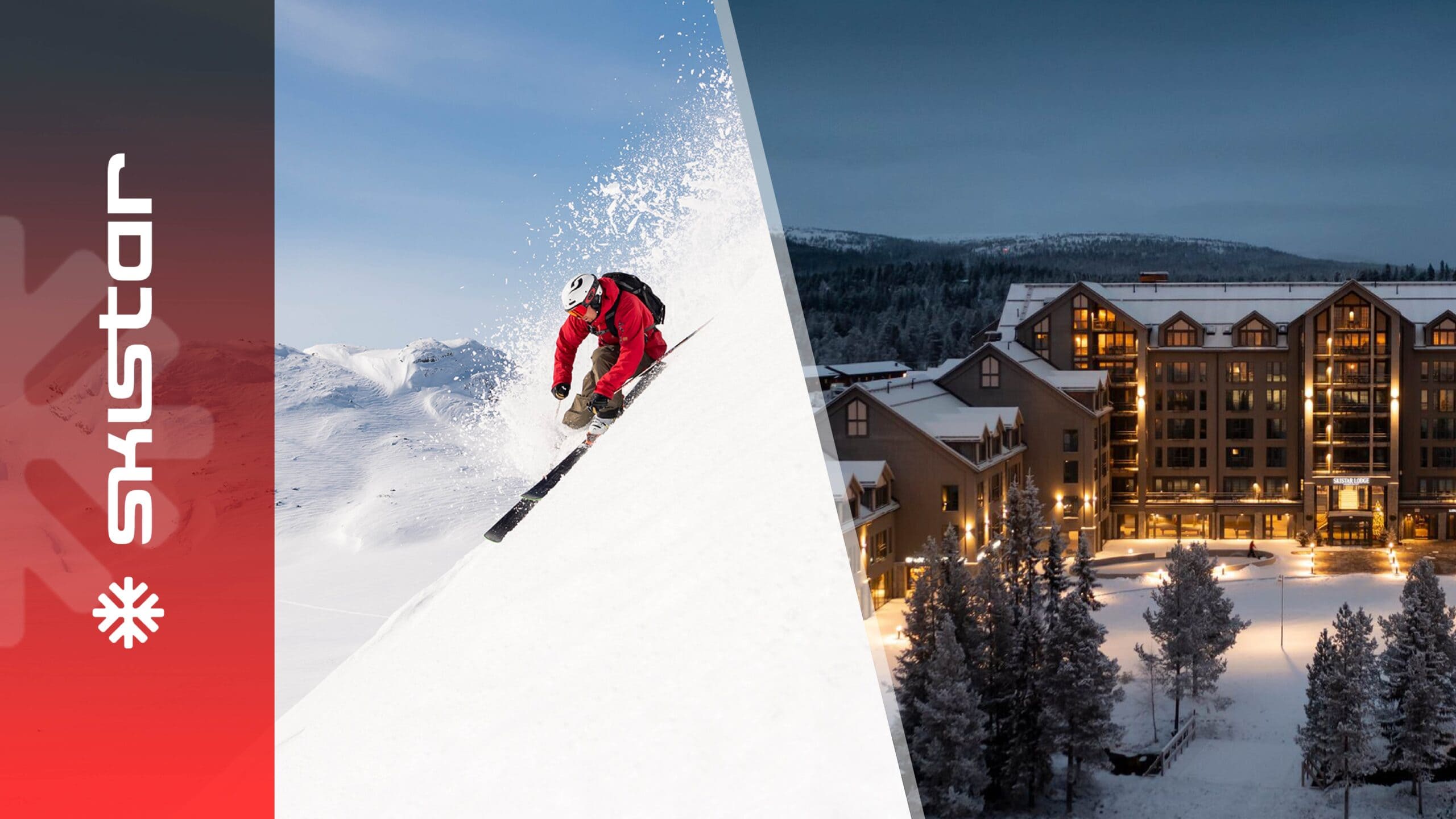 Nonius combines its own technology with the Philips platform and MediaSuite, with built-in Chromecast, to deliver a seamless TV experience.
The SkiStar AB group opened recently a new alpine ski resort SkiStar Lodge Hundfjället, in the heart of Hundfjällstorget square, an amazing property in Sälen that provides the greatest mountain experience for family and friends.
Focused on guests' comfort and relaxation, SkiStar formed a partnership with Nonius to equip all the rooms with a resourceful combination of technology – Nonius Hub, Nonius Cast, Philips CMND & MediaSuite TVs – to allow their guests to easily and safely stream their favorite content on the in-room TV.
Guest Content on the TV: fast, seamless, and cost-effective
This technological integration revolutionized the way SkiStar guests can enjoy in-room TV entertainment, starting by connecting their mobile to the hotel Wi-Fi.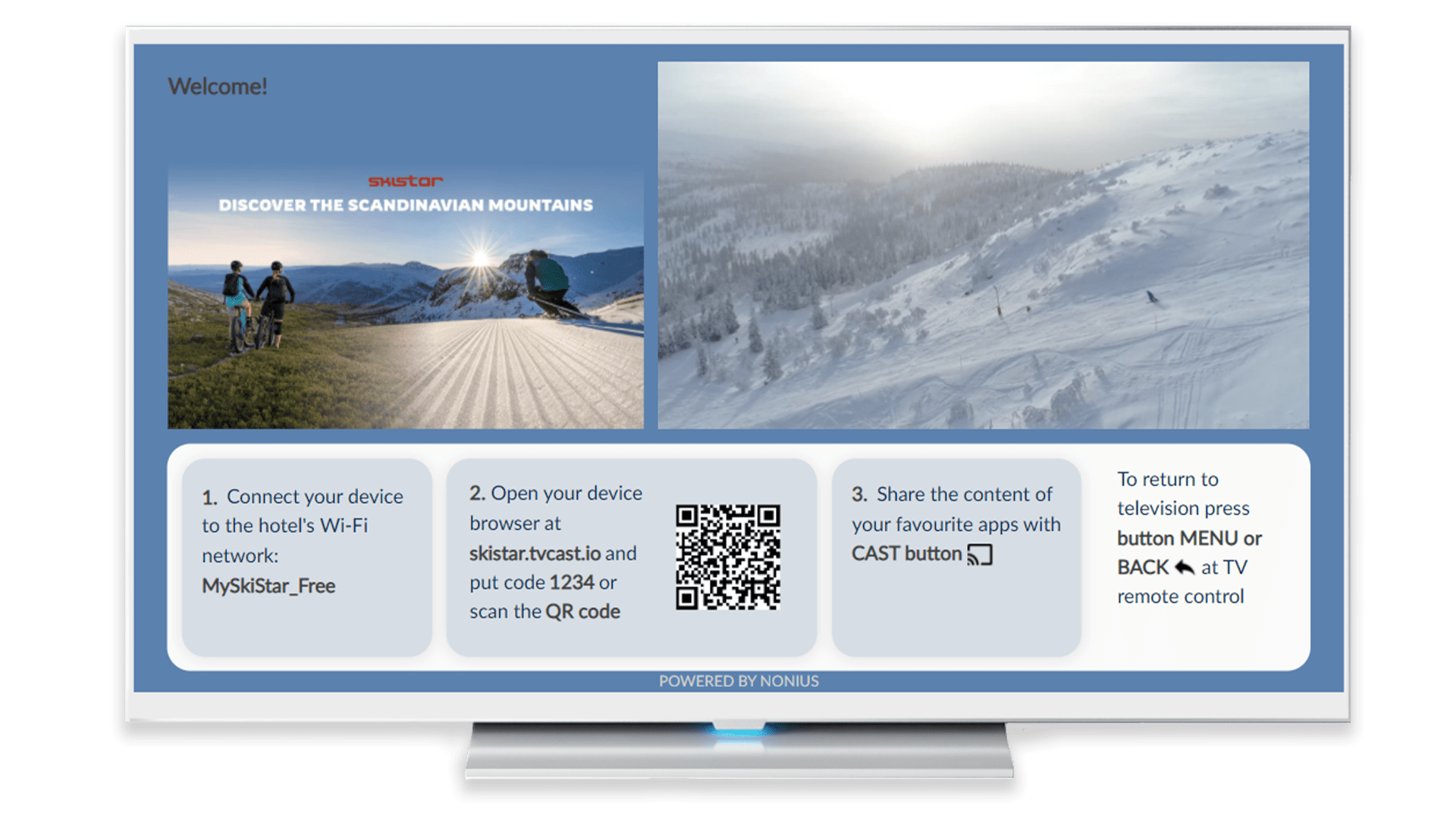 After the guest's check-in, the Nonius Hub automatically translates and hands over the message from the PMS to the Philips platform. When guests arrive in the room and turn on the TV, they are welcomed with a personalized welcome message in their native language.
Now that the Philips platform has the check-in data, it will enable the built-in streaming apps on the room MediaSuite TV and the Nonius Cast solution does the rest. It will allow guests to securely pair any device. Simply by scanning the QR Code on the TV, they are ready to securely stream their favorite content on the TV screen. 
Before the check-out, SkiStar creates a valuable connection with their guests by promoting a customer satisfaction survey and collecting valuable feedback to continually improve their guest experience. 
The Nonius Cast solution guarantees SkiStar's guests privacy and data security by automatically clearing the account credentials and history usage at the check-out. 
Nonius Hub cloud platform is the solution that integrates the hotel Effectsoft PMS with the Philips TV, Philips CMND server, and the Nonius Cast.
This integrated solution is cost-effective and easier to maintain since it reduces the hardware installed in the guest room, bringing the total cost of ownership down and increasing the return on investment!
"I'm pleased to start our partnership with SkiStar on this amazing property in Sälen, Hundfäljshotell Lodge, providing them with a seamless casting experience and next-generation 4K TV sets from the leading brand Philips, adding information and streaming apps to please the guests at the hotel.", said Filip Hector, Managing Director at Nonius Nordics."

Filip Hector

Managing Director at Nonius Nordics
Like SkiStar, you can provide a home-like TV and Cast experience to your guests!