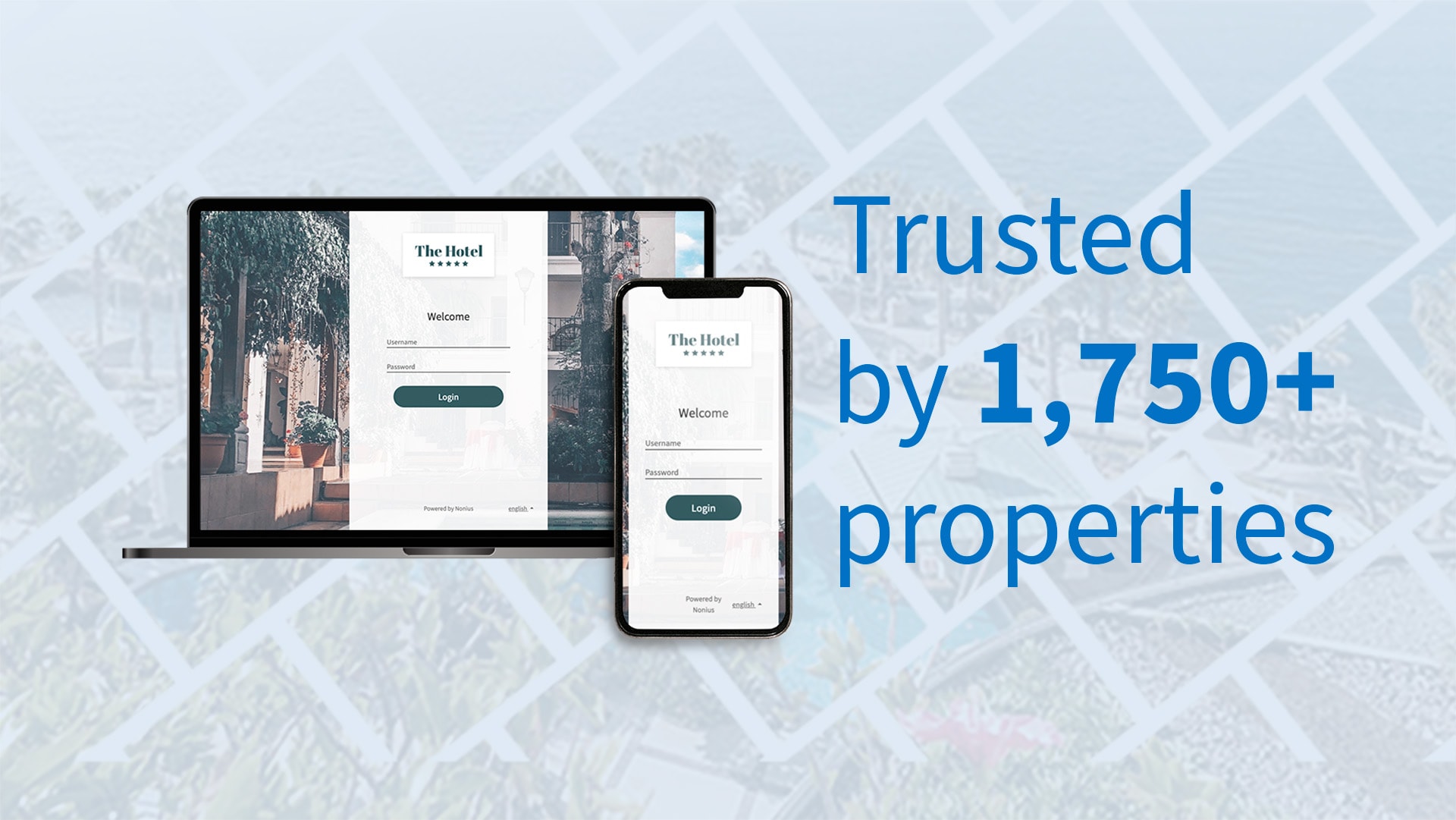 Turn OTA clients into direct clients with Guest Wi-Fi integrated with your CRM
One of the first things that guests do when they arrive at a hotel is to search for a Wi-Fi connection. Offering a personalised and intuitive Guest Wi-Fi Landing Page is a great way to make it easy for guests to access the network, inviting them to fill in the blanks with reliable first-party data.
This omni-channel strategy is leveraged by CRM integrations that will store the data collected so it can be used to offer an improved and customised experience to boost guest engagement. Guest Wi-Fi with CRM integrations is also a seamless way to convert OTA clients into direct clients, allowing your marketing team to create targeted campaigns to cross-sell and upsell, increase revenue, and retain guests.
When an OTA client logins to your Guest Wi-Fi network, they give you valuable information to become direct clients.
Start now!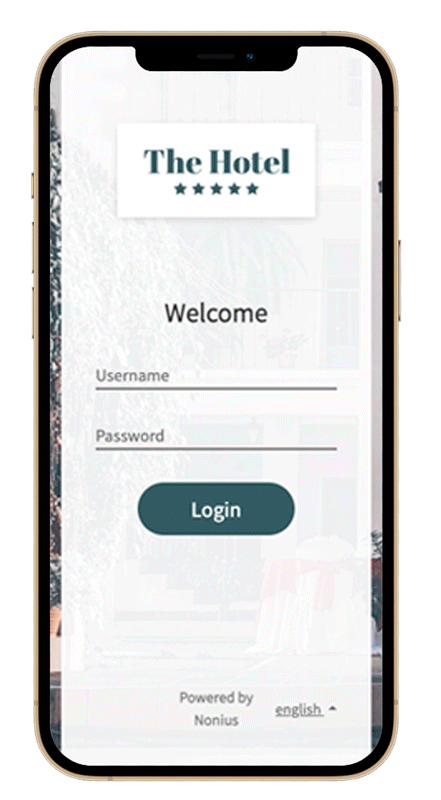 Efficient data capturing with Nonius Guest Wi-Fi
Our Guest Wi-Fi solution is totally customizable to your brand standards, a wonderful tool to promote your hotel and encourage guest engagement. 
Social network authentication is available allowing guests to easily access the Wi-Fi network and provide accurate data that will be automatically sent to your CRM, through a seamless integration. 
Our solution integrates with the major CRMs, thanks to Nonius Hub, that integrates with more than 100+ hospitality systems. Our developing team is also available to help you add any CRM of your choice. 
All of this process is in total compliance with GDPR and LGPD regulations.
Our real-time dashboard gives staff all the information they need to monitor and control the Wi-Fi service. It is totally configurable to the requirements of hotel groups and independent properties and shows technical and performance stats that can influence guest satisfaction. An easy-to-use dashboard also helps to save staff time and reduce operational costs.
Data collection
OTA client logins with accurate information.
CRM Integration
Collected data is sent to hotel CRM by a seamless integration.
Targeted campaigns
Your hotel marketing team can use the first-party data to create targeted campaigns to turn former OTA clients into current direct clients.
With Apple's App Tracking Transparency framework in place since last year and with Google's recent announcement of equivalent restrictions to block third-party cookies, the collecting of first-party data became, more than ever, of paramount importance. Nonius can provide hoteliers with the means to collect first-party data through the Wi-Fi Captive portal and other Nonius solutions, while ensuring legal consent by guests. Our Software and Integrations team will work with you to automate that collection in the most efficient way for the property or the hotel group's usage in digital marketing.

Raul Carvalho

Software and Integrations Director at Nonius