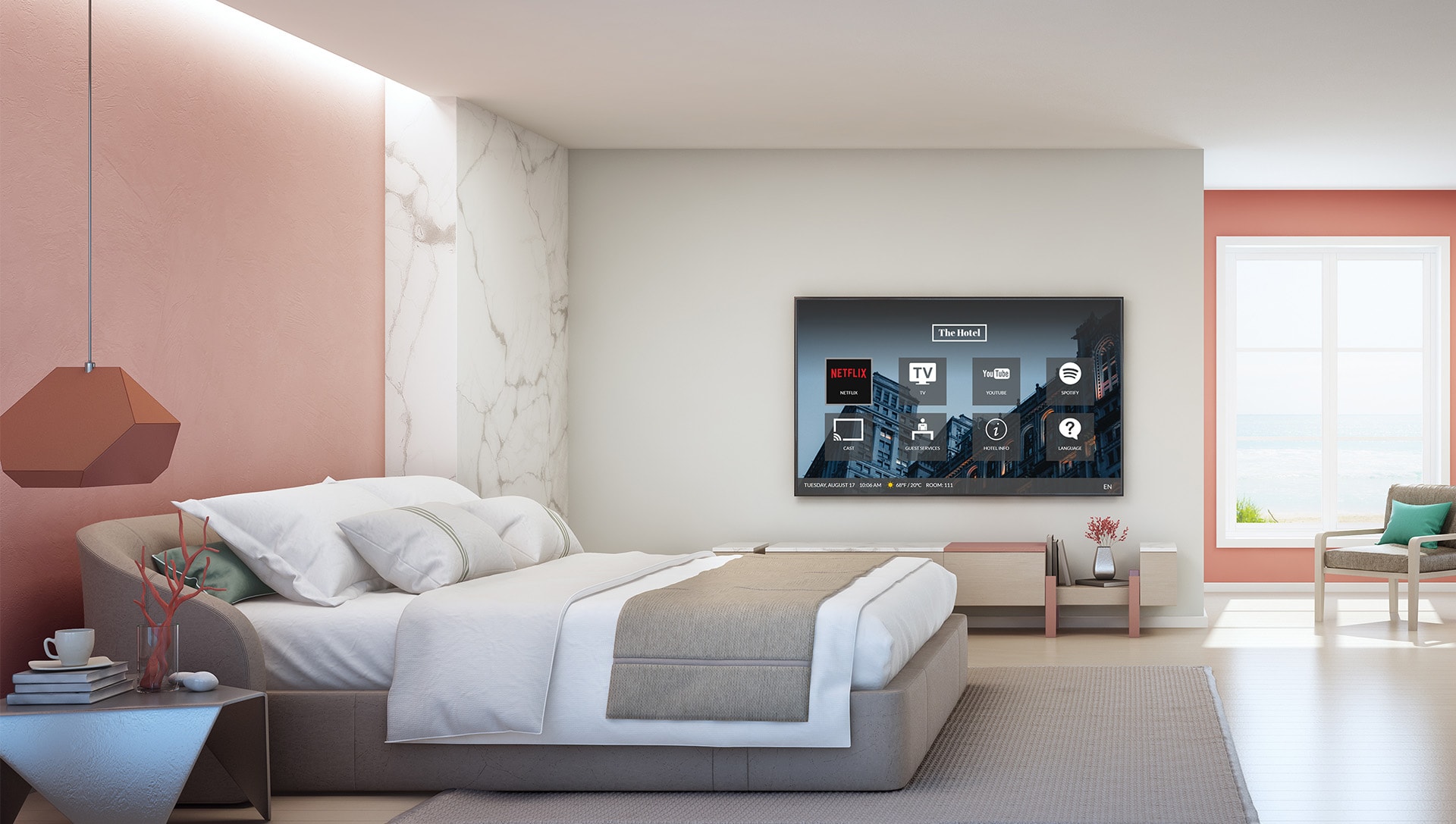 Over RF (Coaxial cable), Full IP or hybrid you can count on us to provide you with the right solution and now with new templates, themes and a refined user experience to be able to meet any brand standards.
The Nonius Hotel Interactive TV solution is deployed in over 980 properties all over the world. Fully customisable to the hotel's brand standards and compatible with any TV, we offer four different versatile templates with a high-definition guest interface as well as content creation services to ensure an engaging experience.
Interactive TV is the perfect solution for hotels to offer high-quality TV entertainment, including guest content streaming directly on the in-room TV through Nonius Cast (Netflix, YouTube, Bluetooth, Spotify and others). Besides informing guests with essential details about hotel services and city attractions, this fully integrated platform allows properties to increase room service ordering revenue by connecting the TV portal with the PMS, POS, email and kitchen printers.
Inform, impress and increase revenue with our TV platform and at the same time reduce staff costs via digitalization
Either cloud-based or on-premise, the Nonius Interactive TV solution is scalable, fitting any property type or size. The hotel also has the option to choose between offering free-to-guest or shared revenue movies, another way to increase revenue with a state-of-the-art user-centred interface.
"It's never been so easy for hotels to engage with guests before. Nonius Interactive TV portals are specifically designed to deliver the best usability while promoting the hotel brand design.
These great layouts lead guests to navigate through amazing informative apps that cut on hotel operations and reduce costs on collaterals. On top of it, our content creation team is fully available to collaborate and deliver high quality media, promoting usability and taking the best advantage of the great TVs quality offered nowadays."

Pedro Agostinho da Silva

TV Product Unit Director at Nonius