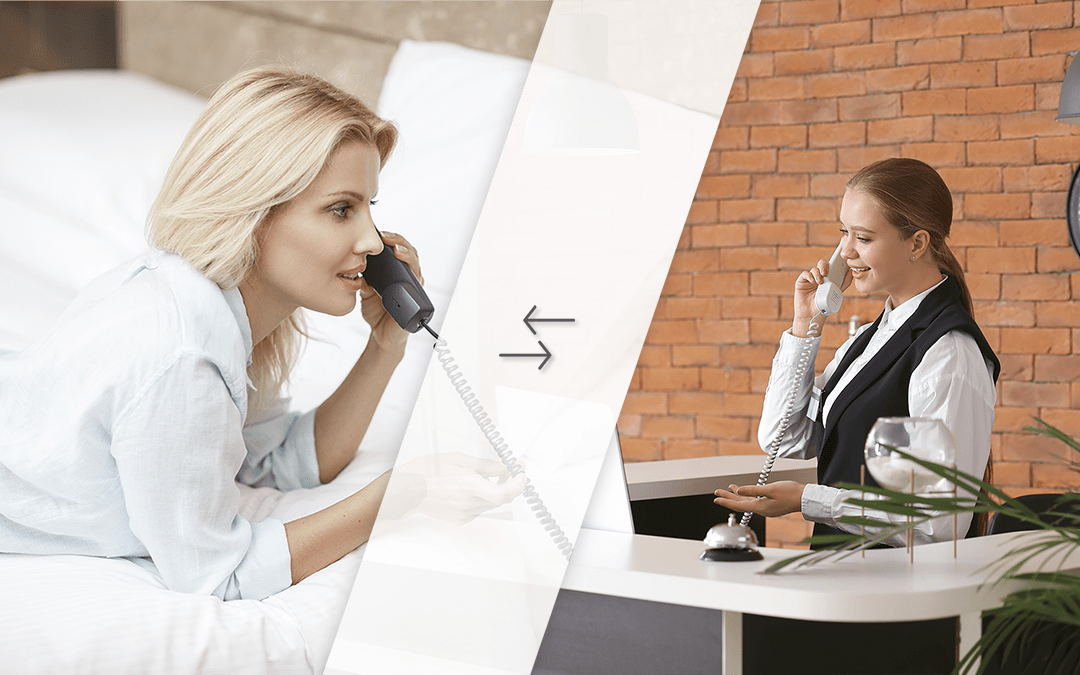 Recover your investment in less than 18 months with the Nonius IP-PBX solution.
Interested in replacing your end-of-life PBX with a cost-effective and modern solution? Upgrade your hotel phone system with a flexible and robust appliance that provides a quick return on investment. 
The Nonius Voice solution was made for hospitality, which means it has an embedded PMS interface and integrates with all the leading systems in the market. This makes call accounting simple by automatically billing guests with the defined call rates. Other hospitality features include wake-up calls, guest voicemail and emergency call compliance.
Turnkey solution with a proven retrofit recipe
Hundreds of properties all over the world have chosen the Nonius IP-PBX solution due to its proven retrofit recipe. Besides the return on investment, other benefits include the retention of existing guest telephones and the preservation of current cabling. 
Our turnkey solution is a commercial offer without hidden or extra costs. We will run and execute all steps of the project, including 24/7 multilingual remote support from our in-house NOC.
[Case Study] Alp'Azur Hotels in France selects Nonius Voice solution to increase efficiency in operations. Read more
Advanced options available
Compatible with leading hotel phone vendors
"Voice systems are mostly seen as a cost, and that cost must be the lowest possible. We have a great offer to reduce costs and it has been very well received by the market. It is now currently installed in 27 countries. Also, it is not only about cost, but it is also about you sleeping well at night, knowing that your old PBX will not collapse and you will have no spares."

Helder Santos

Nonius Global Sales & Marketing Director