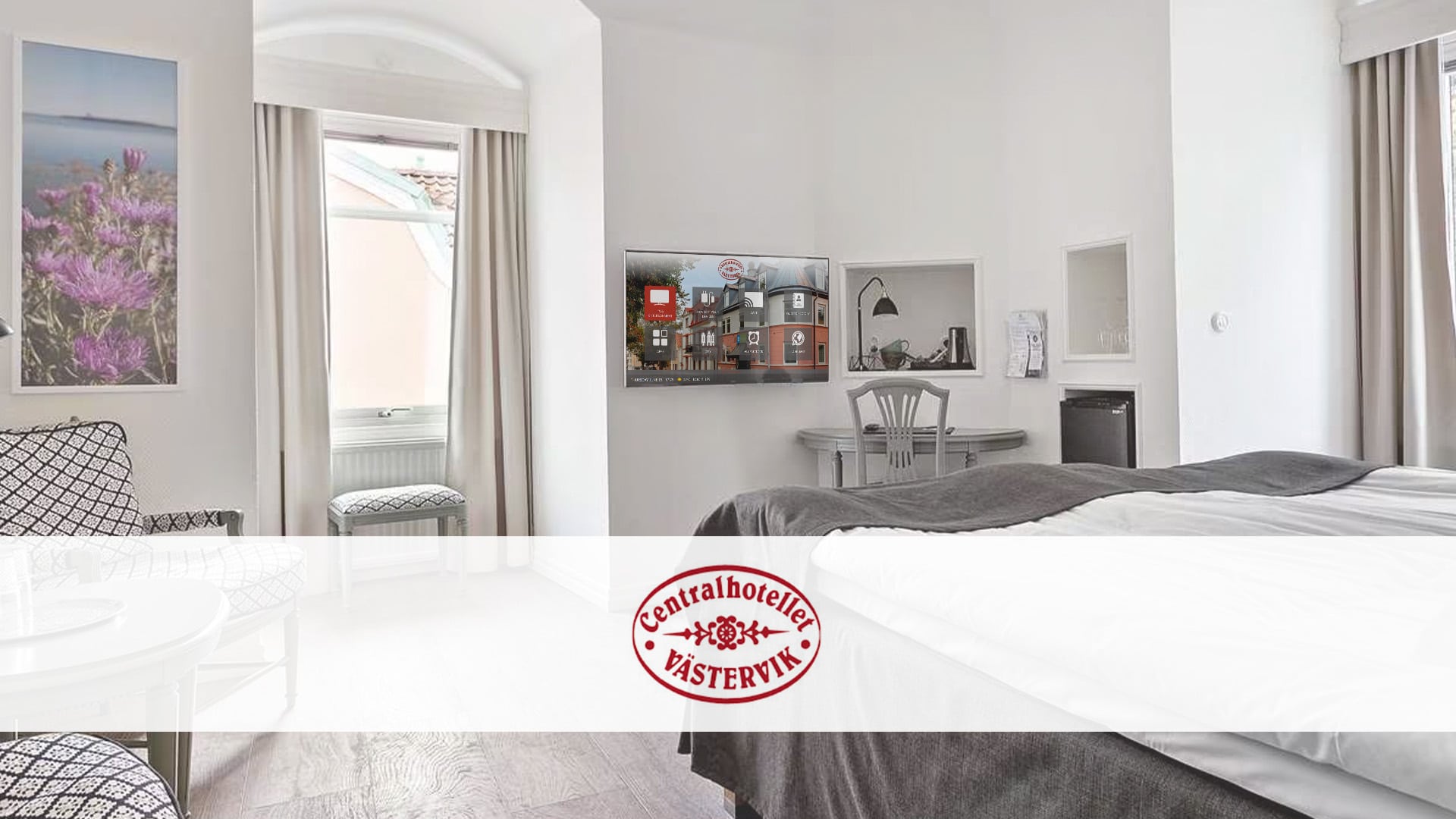 By using Ethernet over Coax technology on the existing coax network to deliver high-speed internet access, interactive TV, OTT channels and CAST, Centralhotellet was able to optimise its investment and provide a better guest experience.
Sure Hotel by Best Western Centralhotellet is a charming and historic hotel located in the heart of the picturesque town of Västervik, Sweden. Its elegant and inviting decor creates a comfortable and welcoming atmosphere for both business and leisure travellers. Guests are welcomed with warm hospitality and impeccable service, providing an authentic experience of Swedish hospitality from the moment they arrive.
Successful Partnership to Reuse, Save and Bring Advanced In-room Technology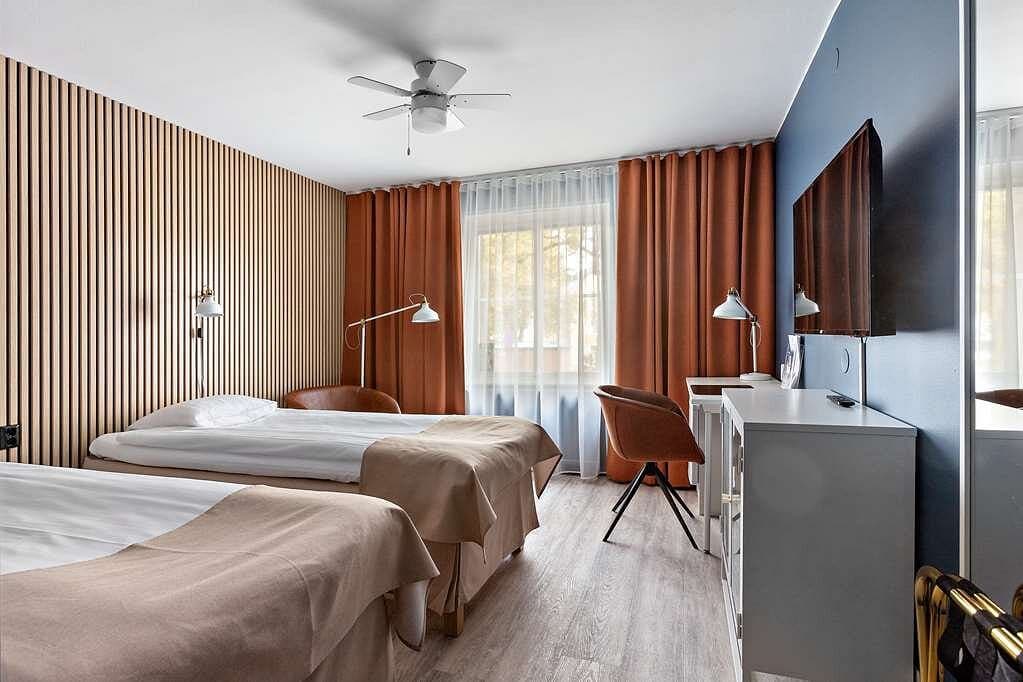 In a collaborative effort, Nonius partnered with Positron and Philips to successfully complete a joint installation project for this hotel seeking to optimise its existing in-room technology infrastructure. The project comprises a suite of Nonius solutions, such as TV, Cast, Content, and Hub, to enhance the guest experience and meet the evolving demands of modern travellers, ensuring seamless integration among all systems.
Enhancing Guest Experience with the latest TV, Cast and Content technology
By leveraging the existing coax network and implementing Positron's G.hn (Ethernet over Coax) technology, the Best Western CentralHotellet was able to provide high-speed internet access to all rooms, enabling guests to enjoy advanced TV capabilities like Philips Mediasuite TV with Nonius Cloud TV, Built-in Chromecast, and streamed OTT TV channels, without any interruptions or latency. This results in a superior guest experience that sets the hotel apart and leads to increased guest satisfaction, positive reviews, and higher occupancy rates.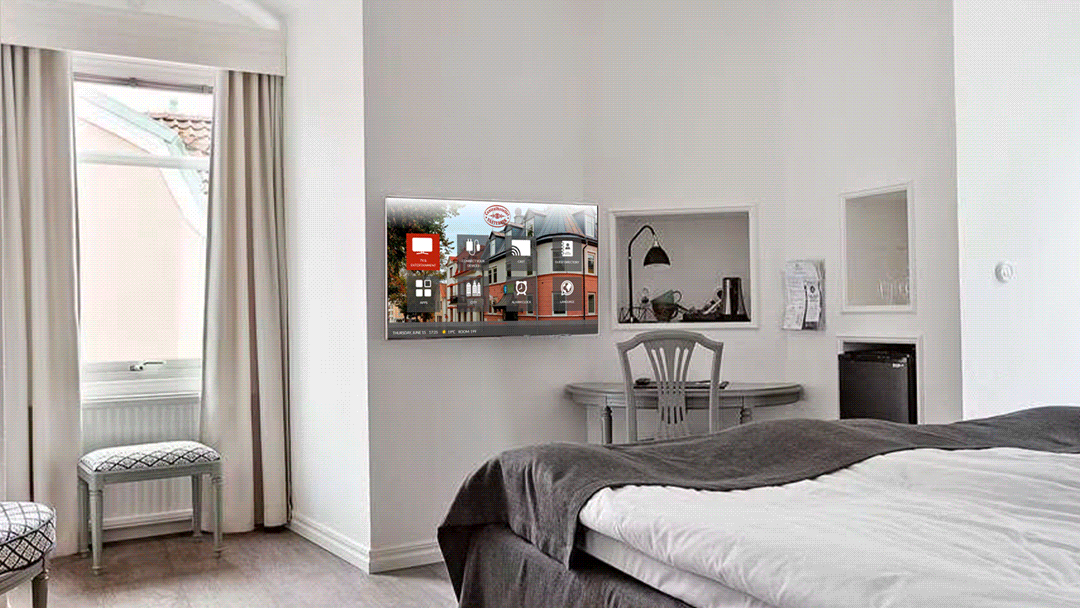 Nonius Hub: seamlessly interconnecting every system
In this project, Nonius Hub played a critical role in ensuring that the various solutions deployed, from Nonius, Positron, Philips, and the hotel PMS HotSoft, worked in perfect harmony to create a cohesive and enjoyable guest experience by providing a single point of control for all systems. Nonius Hub is a powerful integration platform that seamlessly interconnects every system, saving staff time, reducing friction, and optimising processes while driving revenue.
"The partnership between Nonius and Positron has resulted in the first installation of their joint solution, providing top-quality Ethernet over Coax technology to hotels in the Nordics. This collaboration represents a significant step forward in hospitality technology, as Nonius and Positron combine their expertise to deliver seamless, high-speed internet access and entertainment options to guests. The success of this project is also a testament to the hard work and dedication of our Nordics office and team, who have been instrumental in implementing and supporting this innovative solution. Our local knowledge and expertise have been invaluable in adapting the technology to meet the unique needs of the region, ensuring that hotels in the Nordics can offer their guests an unparalleled experience."

Filip Hector

Director of Nonius Nordics
"Finally we left traditional TV behind us and took the step into a modern solution that we can customise to our needs. After a failed try with the screens connected to our Wi-Fi network we were offered to try using our existing coaxial network to get cabled internet in every room. Now we have a stable connection in every room and the guests can take full advantage of our services."

Mattias Fornell

Co-Owner of Centralhotellet