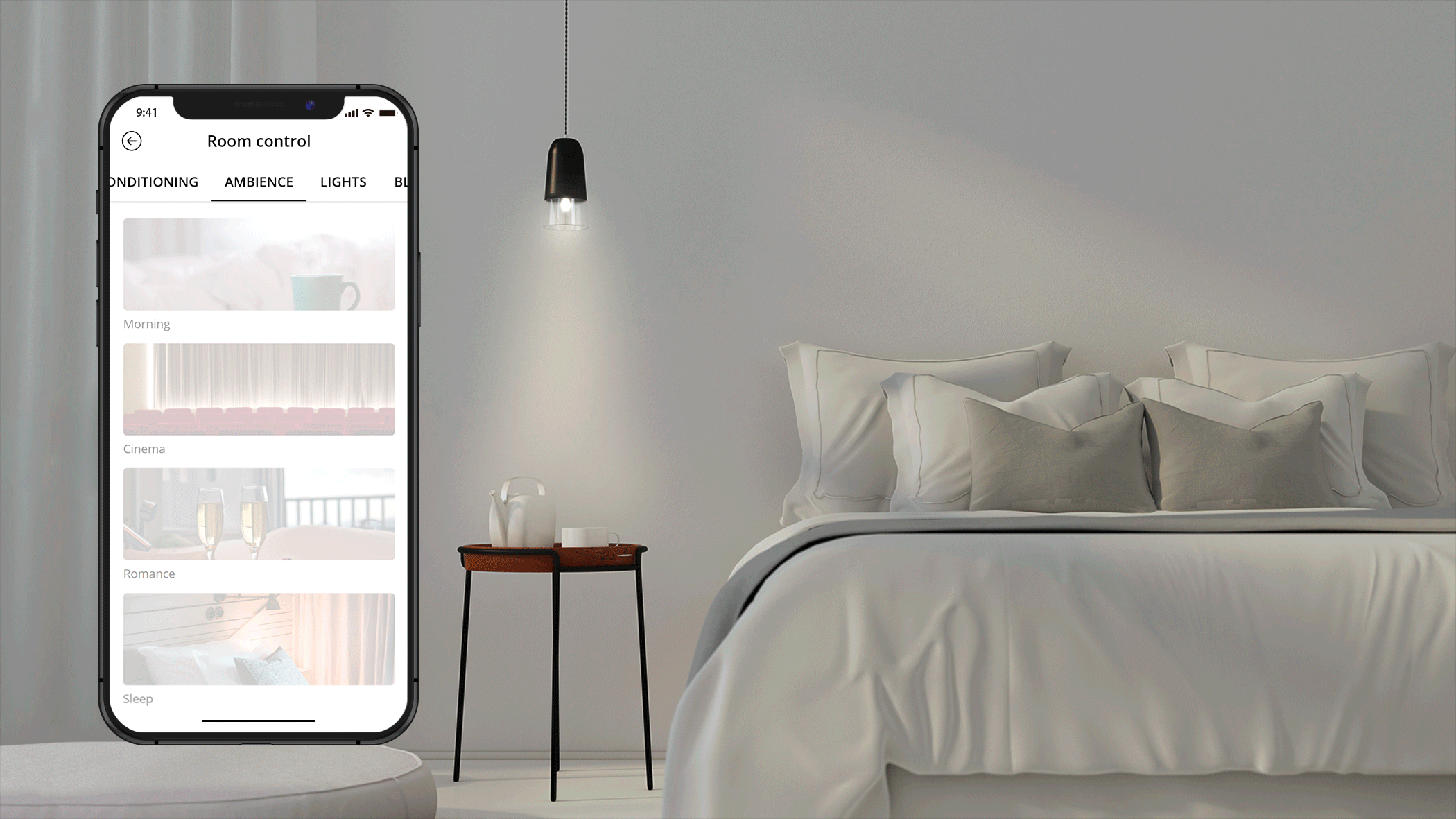 A modular solution that can be easily deployed to control the unlocking of room/elevator doors, lighting, temperature, TV, and curtains. All of the control is done without ever having to touch anything other than the mobile phone.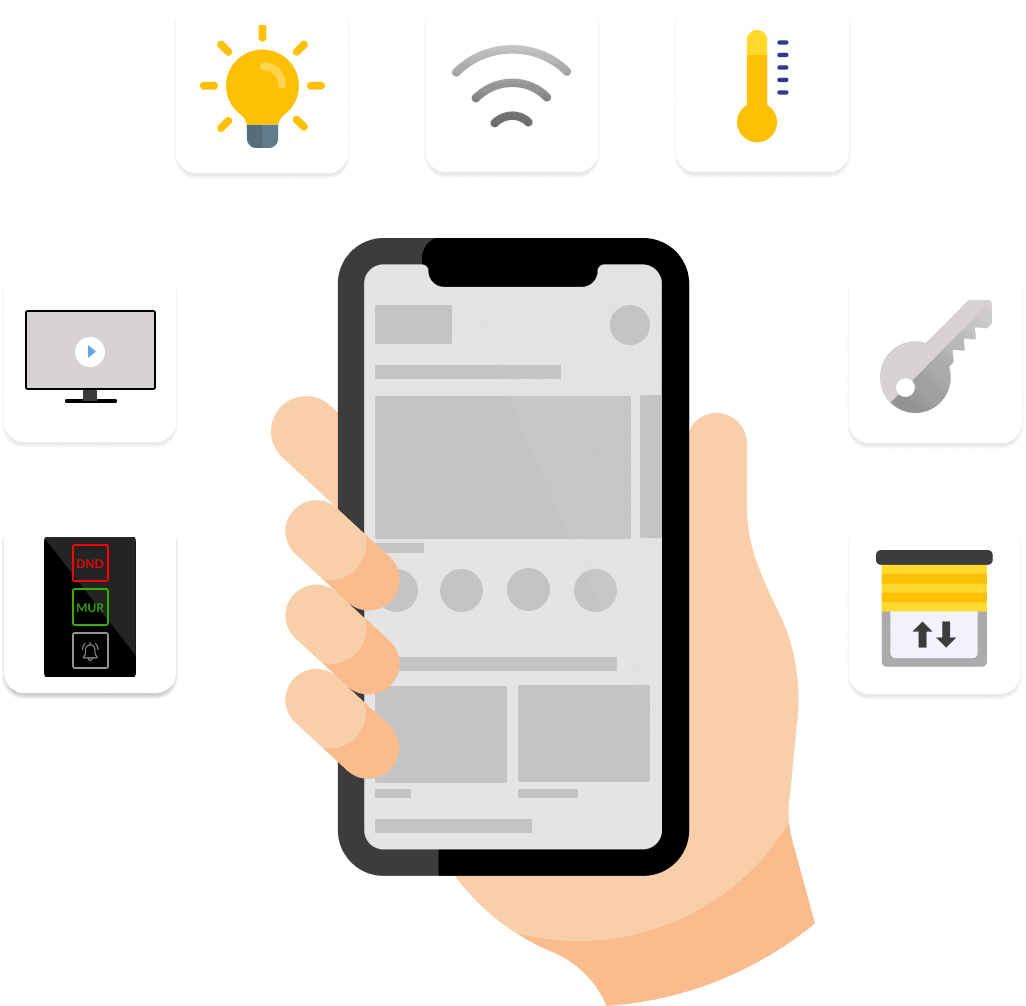 The new health and safety paradigm required companies to review their priorities. Technological features that were intended to be introduced as a novelty are suddenly becoming a necessity. 
The Internet of Things (IoT) has the potential to respond to the ever-changing needs of hospitality, profoundly changing the way hotels engage with guests and automate their processes.
Even before the pandemic, back in 2019, 53% of hoteliers indicated having plans to implement IoT technology and another 33% had plans to do so over the next couple of years according to PwC. With this in mind, In April 2020 Nonius re-focused its R&D capability in enhancing all product lines and solutions to create a smarter and safer health-oriented journey. 
All products evolved to produce a safer and contactless journey but the main investment was dedicated to the Mobile platform and the Integration Hub. With this investment, we  transformed our products and empowered the hotel industry to pursue a digital
It feels high-tech, safe and practical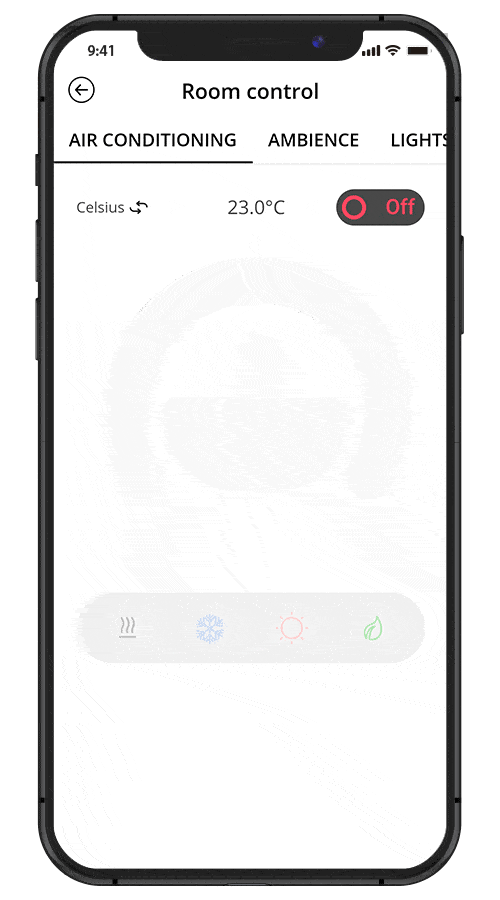 The ideal temperature with a single touch
Guests can easily control the room temperature, without using the hotel's controls or requesting assistance from the staff.
Setting the perfect temperature

Choose mode according to their preference: auto, cold, heat and eco

Set the fan speed to meet the desired temperature quickly

Choose between Celsius and Fahrenheit for their convenience
The perfect environment for every moment
Setting the proper mood for the right occasion is a differentiating factor. Ambiences offer this to guests by controlling multiple lights along with blinds and curtains. 
By combining multiple actuators it is possible to create scenarios, like:
Relax: dimmed lights, curtains halfway through

Night: lights off, curtains and blinds closed

Morning: lights off, curtains and blinds fully open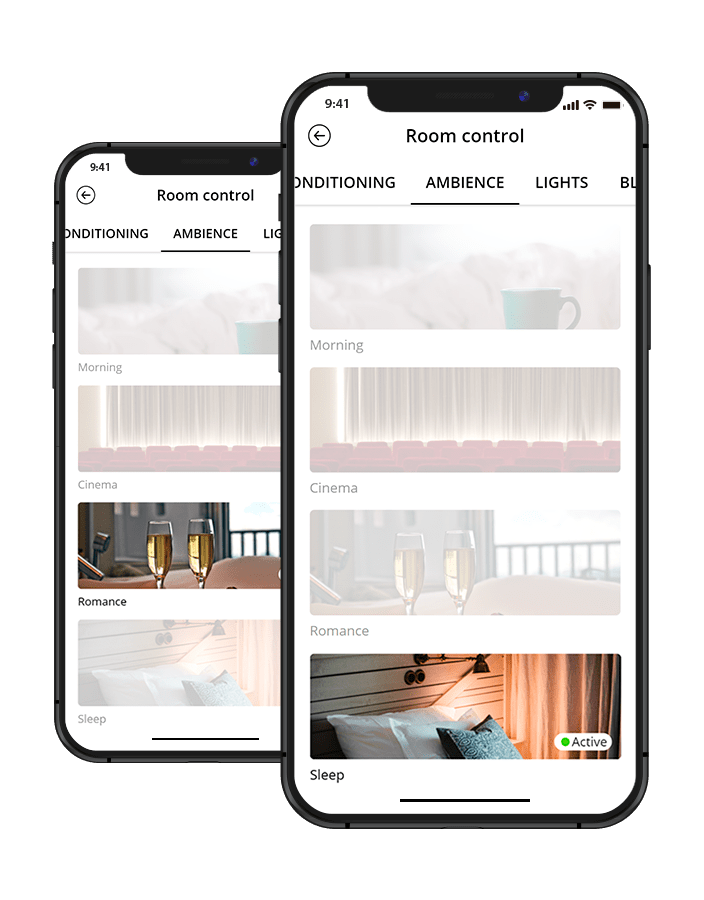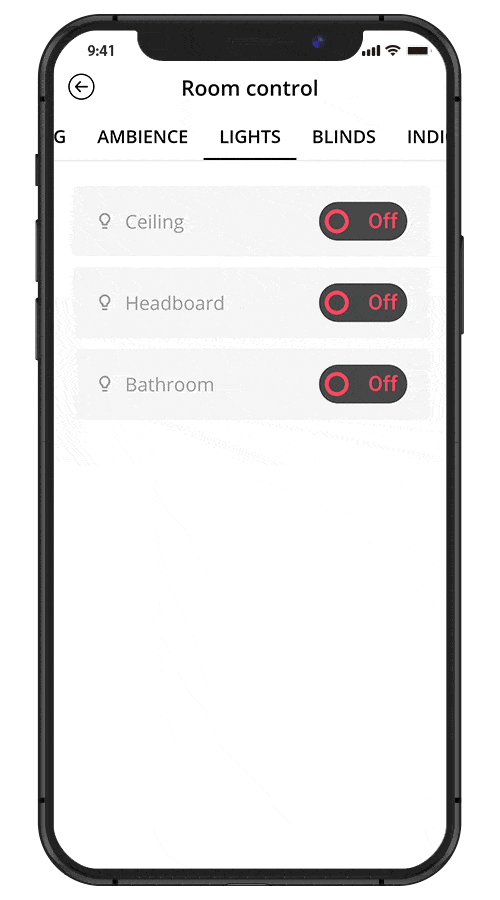 Comprehensive control of lighting

Besides controlling ambiences, guests can control individual lighting groups or a single light.

Curtains

One click to not be disturbed
TV control with great design and usability
Guest can also control the TV entertainment systems including TV Channels and Video on Demand.
Seamless integration with Nonius TV systems, open API and soft development services available to integrate with 3rd party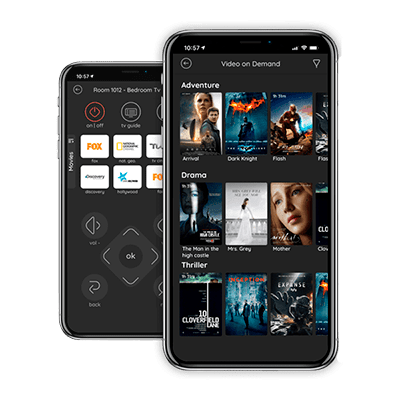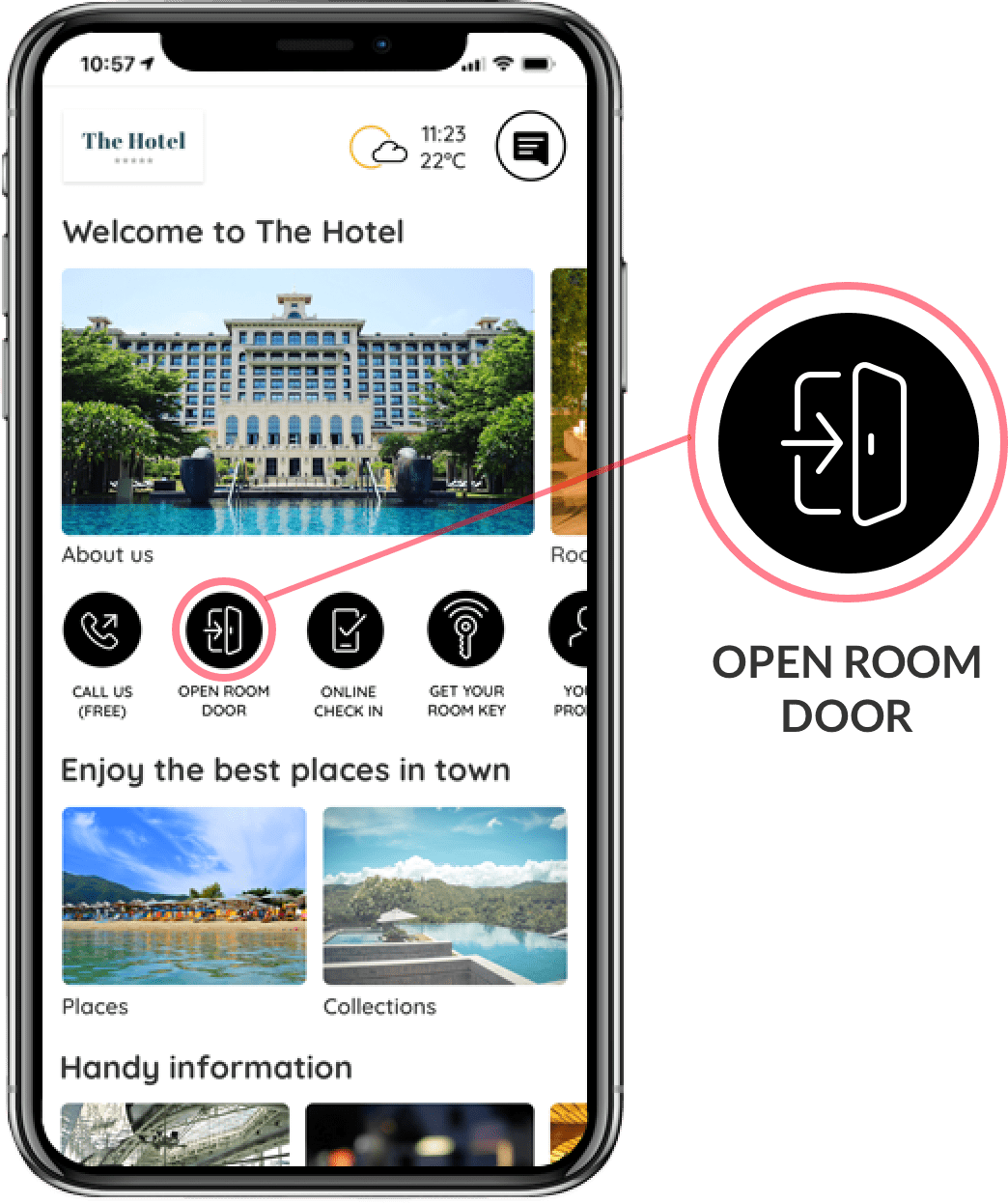 Mobile Key
Unlock the elevator/room door. Available for all major hospitality locks' vendors.
Room control and mobile integration experience
We have 16 years of experience in the market. We are not new to the integration of mobile and room control / IoT technology. The first project of this nature dates to 2016. Since then we have been improving usability, security and collecting integration with partners in our Integration Hub to be able to build an offer that is the most comprehensive, cost-effective and fastest to deploy.
Take advantage of your hotel App to increase your guest satisfaction and safety!
"If offering a Room Control feature to guests via App was already a growing trend in the past years, the pandemic situation definitely accelerated it, as it became more clear the value of allowing a "contactless" experience to both hotels and guests.

Still, the most important to us continues to be the ability to offer guests a high-tech but very intuitive and simple way to control their experience in the hotel with their own smartphone. Reduce or eliminate the contact with several physical remotes, wall panels, key cards, phone handsets… and bring all that to the Hotel App, with a beautiful UI.

We designed our product with that vision in mind, and I believe this is a great improvement to our mobile platform."

Manuel Lima

Nonius Mobile Business Unit Director
Talk to our experts to find out how to implement this solution in your hotel.